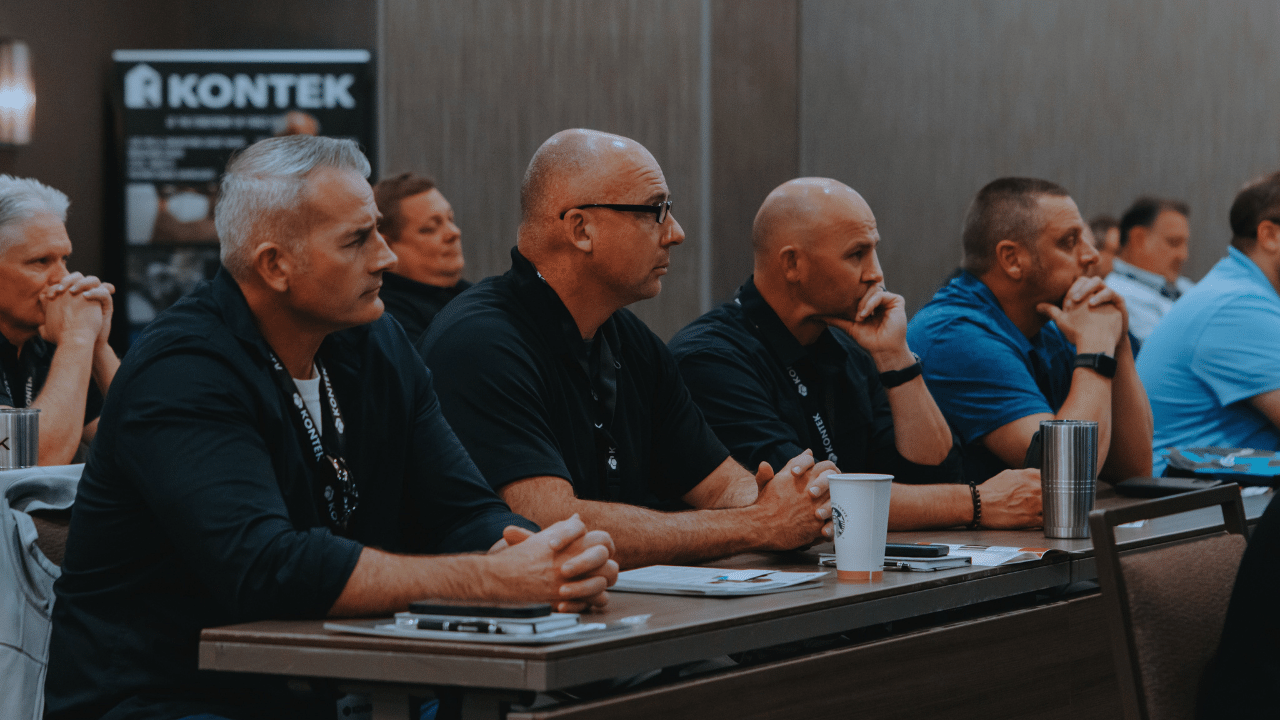 This year, Kontek hosted a special event for nuclear security and defense personnel as well as experts who have operated in that sector. The Nuclear Security Summit consisted of 2 exciting days of learning and networking. Registered attendees were able to hear about advancements in nuclear security strategy, security technologies, and counterterrorism tactics. Our event was held at the Embassy Suites in Charlotte, NC, and the Rowan County Wildlife Association in Salisbury, NC.
Day 1 of Summit
Day 1 of our event consisted of networking with participating vendors, open forum discussions, and presentations from our keynote speakers. Vendors from across the industry were in attendance to showcase each of their capabilities, technology, and services. Many of the attendees and vendors got the chance to meet the night before during our welcome party held at Olde Mecklenburg Brewery. All registered guests were also able to enjoy complimentary breakfast, lunch, and refreshments before the event closed out with cocktail hour. Our list of speakers included Justin Normandin, John Schwertfeger, and Brian Harrell.
Guest Speakers
Justin Normandin is a Senior Nuclear Security Analyst for NextEra Energy Resources, one of America's largest capital investors in infrastructure. He discussed the importance of nuclear security and how you can build a defensive protective strategy. Justin answered questions about ballistic and blast protection and how it increases capability within site defensive protective strategies. He also shared his process for evaluating different options and technology as well as addressing areas of vulnerability with management.
John Schwertfeger is the president of Stronghold Corp, a full-service gun shop and firearms training company focused on ensuring that operators find the right equipment and skills for their selected mission. He discussed the modernization of ballistic rated enclosures regarding physical security and delay features. John answered questions on what it means to delay through physical barriers. He recommended some of his best delay features for increasing timelines for response force mitigation and neutralization strategies.
Brian Harrell currently serves as the Vice President and Chief Security Officer (CSO) at AVANGRID, an energy company with assets and operations in 24 states. He discussed intrusion detection and counter-unmanned aircraft systems (C-UAS). Brian answered questions pertaining to the critical factors in determining the utilization and effectiveness of intrusion detection systems. He also discussed what mitigation strategies he has surveyed to detect and assess drone threats.
Day 2 of Summit
Day 2 consisted of live product demonstrations including displays of intrusion detection, surveillance, and armor systems. Attendees had direct exposure and insight into products and services available to the tactical and force protection sectors. All demonstrations were held at the Rowan County Wildlife Association with snacks, water, and lunch provided.
Here is a list of the live product demonstrations held on Day 2:
C-UAS & Intrusion Detection
ARGUS Intrusion Detection Mockup/Live Demonstration
Static Titan C-UAS System
LRAD & Surveillance
FLIR (PT, DX, FH-ID) (Magos pairing w/ PT)
LRAD Demonstration
Armor Systems
OBEX set-up demonstration/walkthrough
Ballistic Glass
.50 Cal BRE Armor Layup Shoot
What We Accomplished
The Nuclear Security Summit provided an opportunity for nuclear security experts to educate and share ideas across the industry. Attendees were very satisfied with the take-home value of our speakers' presentations; many thought highly of their insight and industry experience. The demonstrations were well executed, and our guests were able to walk away with a better picture in mind of how each product worked in real-time. We are proud to have the ability to provide an experience of professional development and product insight for nuclear security personnel and experts.
We also would like to send a special thanks to all our vendor partners and demonstrators:
Contact Kontek Industries if you would like to know more information about our products, services, partnerships, and/or the industries we serve.