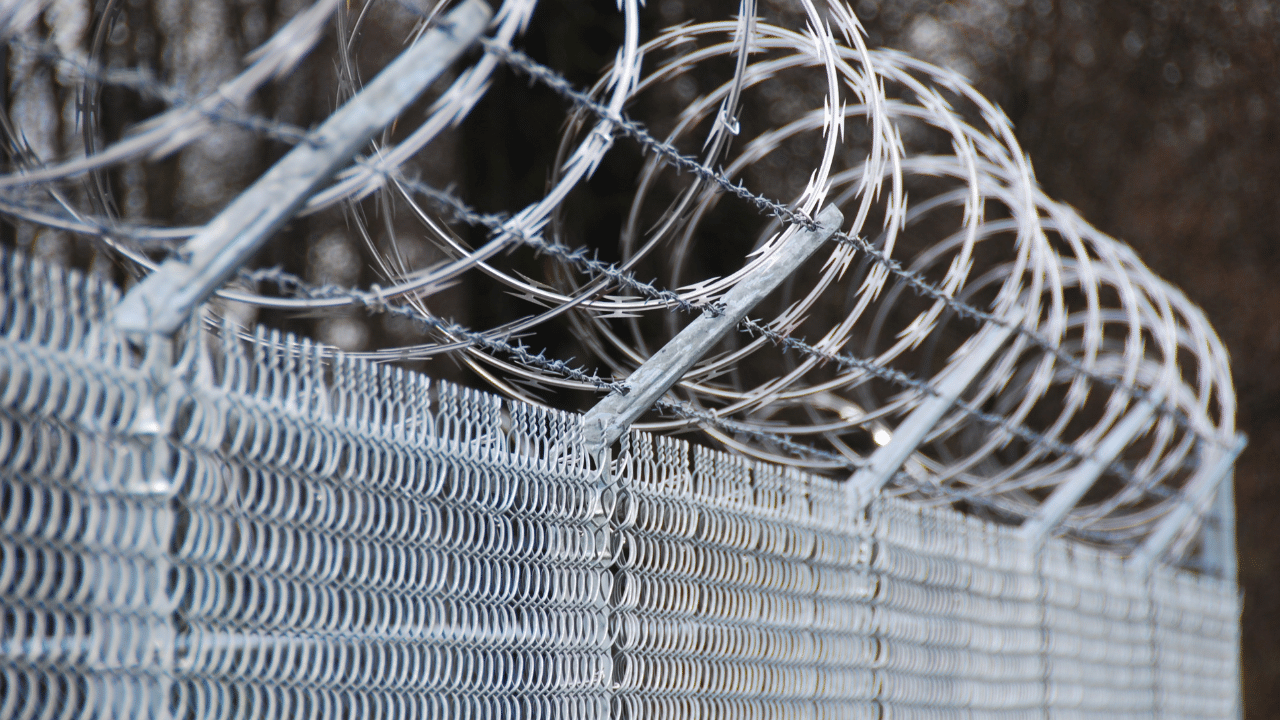 Anti-scale fencing is a very common solution for facilities that require a high level of security. A few good examples of these include military bases, prisons, and nuclear power plants. This kind of fencing is a necessity if your organization involves handling sensitive materials or engaging with high-profile individuals and public figures. There are also businesses that may not deal with such potentially targeted assets but still want to invest in stronger security methods to further ensure the safety of all assets, customers, and staff. Here are a few ways anti-scale fencing can help.
Access Control
In past situations, breakdowns in security that led to unsafe circumstances often had a lot to do with how much access was available in the first place. Companies should always recognize the importance of access control and consider fencing as a necessary step to enhancing it. Fencing placed around your entire facility confines all open and available spaces to just a few entry and exit points that can be managed and guarded by security personnel. You can also install various security applications at those access points such as gates, security booths, lighting, and surveillance systems. Access control is not only safer for your facility but also more convenient and efficient for times when there is high traffic as many people are coming and going throughout the facility.
Privacy & Security
Anti-scale fencing allows companies to operate in privacy as they can pick and choose the individuals whom they will allow access. The IFI-12 made by our partners at Perimeter Security Solutions, provides little to no visibility and is best utilized for buildings that require privacy such as with data centers or correctional facilities for example. Construction sites also make great use of temporary anti-scale fencing not only to protect assets but also to keep unfinished projects private until the time is right to reveal the structure. Without security fencing, employees are at an increased risk of being hassled, interrupted, or having secret projects exposed to unauthorized people. Fencing also helps protect sensitive information when offices are closed and staff isn't around.
Loss Prevention
When you manage a facility, you expect to keep valuable assets inside without having to worry about them being damaged or stolen, especially by someone who was never meant to have access. Once a robbery takes place, it is not common for those items to be returned even after reporting to law enforcement. Anti-scale fencing makes it a lot harder for your assets to walk away.
Anti-scale fencing is very hard to climb over, and intruders are well aware of that. The very existence of a high-security fence acts as a physical deterrent to unwanted guests. Even if an intruder were to find a way to get past an anti-scale fence, the time it would take to accomplish that would allow officers a better chance to recognize what is happening and respond to that threat. Having a more scalable fence or no fence at all increases the risk of intruders making it into your facility. This can lead to damage of property, stolen assets, vandalism, acts of violence, and other criminal activity.
Contact Kontek Industries
Kontek Industries has partnerships with organizations around the globe that specialize in providing temporary and/or permanent fencing solutions. The permanent security fencing solutions we provide for our customers are some of the most technologically advanced barrier systems on the market. The fencing solutions provided through our partnership with Perimeter Security Solutions are stronger, lighter, and quicker to install.
We also deliver temporary, anti-cut, anti-climb, deny and delay fencing. Our partnership with CLD Fencing Systems provides next level security fencing options. These anti-cut & anti-climb fencing solutions are deployed in a variety of fashions, both above grade and below grade, permanent and temporary configurations. Kontek builds and develops these fencing solutions to be modular and adaptable to an ever-changing mission profile our clients must defend against.
Contact the office at Kontek Industries today to discuss your security fencing needs.